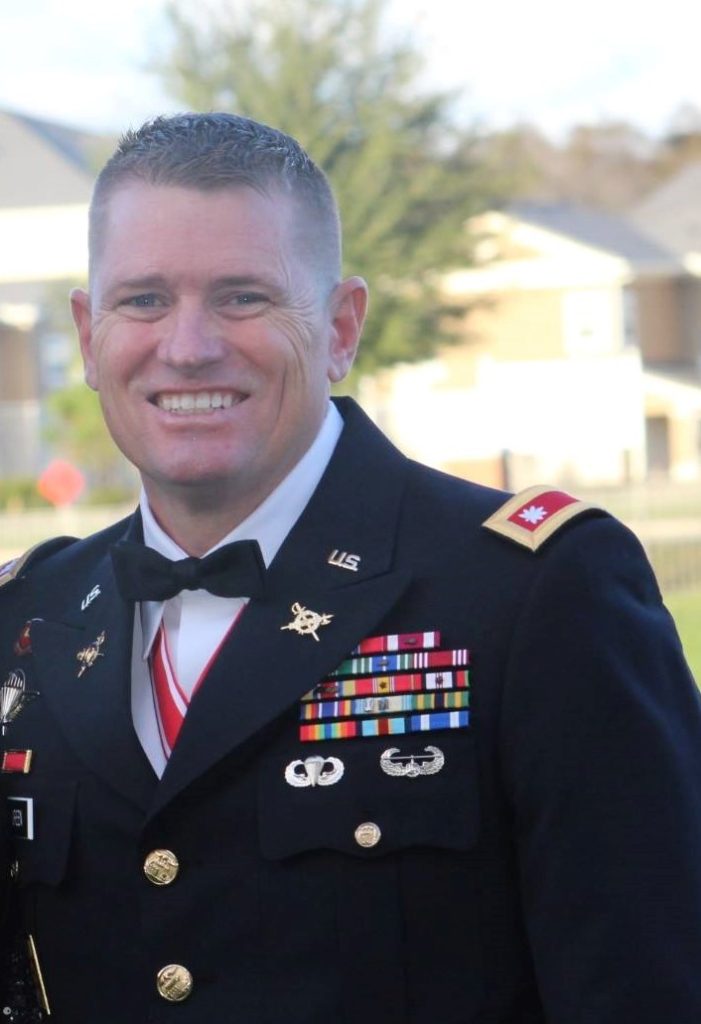 Dr. Mark Green, US Army (Ret.)
Dr. Mark Green spent 34 years in military service serving in the United States and in multinational environments. He is a World Civility Ambassador, International Best-Selling Author, International Speaker, and entrepreneur. He spent 34 years in the U.S. Army working his way up from private to Lieutenant Colonel. His education includes a law degree and a master's in organizational management. He has significant military leadership experience and has managed billions in digital assets and has extensive knowledge in boots-on-the-ground large-scale logistics moves. He is a volunteer for disaster relief missions who brings collective experience to solving large-scale problems.   
James Brazil is an architecturally-trained, Australian designer, master builder, researcher and city curator of urban and public architecture, with extensive construction and design experience across a variety of high-profile projects for international clients, competitions and university institutions throughout the Americas, Europe, Australia, the Middle East and Russia. James has a Masters of Architecture with Distinction from the University of Western Australia and was then invited as a full-time Researcher at the Institute for Advanced Architecture of Catalonia. Most recently, James is the inaugural winner of the emerging practitioner teaching fellowship at the University of Miami School Of Architecture . James instructed a variety of design studios, whilst incubating an urban prototyping research-design-build program with the Master of Real Estate Development + Urbanism graduate program. Previously, James co-founded and directed Barcelona's first community 'makerspace', MADE. He also consults with industry, academic and cultural partners on similar 'productive' space concepts, including fabrication laboratories (FabLabs) in relationship to city development in Miami and Latin America.  James also co-directs the international INSITU community-based design-build program and Floating FabLab Amazon project in partnership with the Latin American Association of FabLabs. Formerly, James was the creative director of London – Barcelona-based 'urban contemporary' art production house Fluorescent Smogg curating, producing, and releasing limited edition artwork with internationally renowned artists.
In 2018, Studio James Brazil (SJB) is launched as a Miami-based public art and architecture design research studio promoting food, energy, and water self-sufficiency and resilient urban development. SJB will be providing creative direction to a Knight Foundation Grant recently awarded to MANO, exploring pilot projects for a city-wide festival celebrating urban pavilions and installations, seeding prototypes for peer-to-peer models in community energy and food production. SJB currently is the principal investigator of F.R.U.I.T (Food Resilience Urban Infrastructural Tools); a research and development accelerator and food security incubator. SJB is also one of the founding partners of NOOS Innovation Labs, leading the smart city development of Downtown Miami into a Business Innovation District.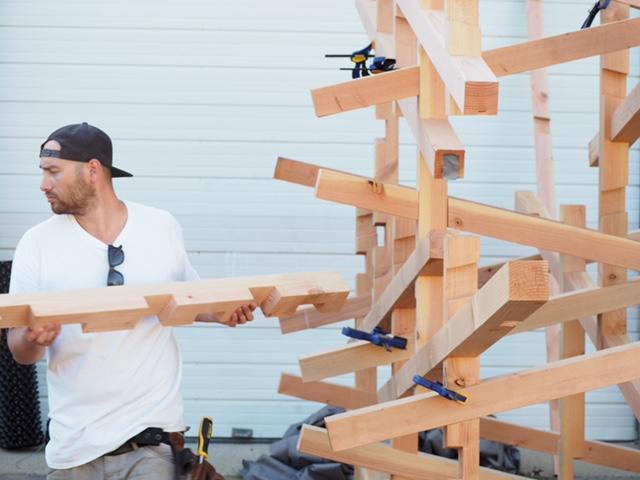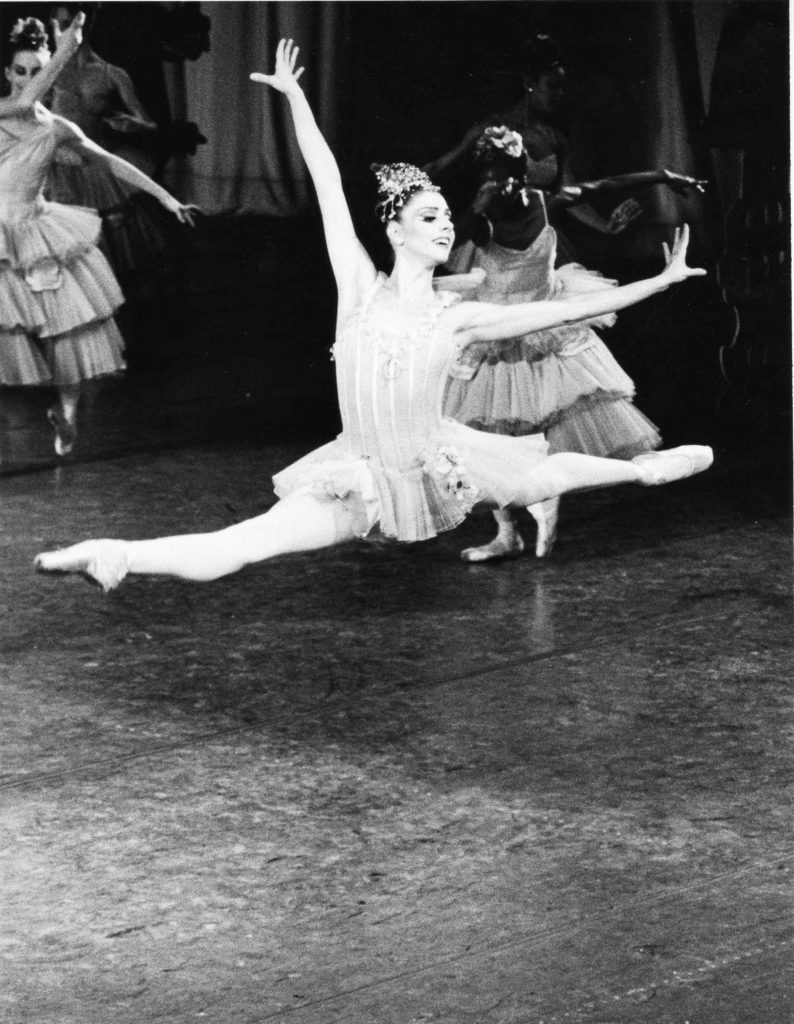 Melinda Roy was born in Lafayette, Louisiana. She left home at the age of 12 to attend the School of American Ballet on scholarship. She completed her academic work at New York's Professional Children's School, and joined the corps of the New York City Ballet in 1978. She was promoted to the role of Soloist in 1984, and then to the rank of Principal Dancer in 1989. During her tenure with the Company, she performed for audiences all over the world. She performed in China in 1980 with Jerome Robbins, as part of the government's first cultural exchange program. She has also toured worldwide with Stars of American Ballet. In addition, Melinda is the co-creator of the New York City Ballet Workout, published by William Morrow, 1996. Ms. Roy retired from New York City Ballet in 1996 and moved to Sanibel, Florida in 2000 to found Gulfshore Ballet. Ms. Roy was the choreographer for the Broadway version of the movie Urban Cowboy, for which she was nominated for a Tony Award in April 2003. Her other choreographic credits include the Broadway hit show Master Harold and the Boys, starring Danny Glover, Paparazzi with Tommy Tune, and an Encores Series production of Can Can for New York's City Center starring Patty Lupone.
Ms. Roy won the Angel of the Arts award for "Best Arts Teacher" in 2005. Ms. Roy was one of 26 New York City Ballet former and current ballerinas, all of whom worked with Jerome Robbins, presented with the 2011 Jerome Robbins Award on stage at an all-Robbins New York City Ballet evening at the David Koch Theater on September 30, 2011.  The award was presented by the legendary Chita Rivera. Ms. Roy is currently a Repetiteur for the George Balanchine Foundation.
As an owner of award-winning restaurants Bar Dough, Señor Bear, Ash'Kara, Morin, Mister Oso, and the Tap and Burger Concepts (Highland/Sloan's Lake/Belleview Statin) Juan brings years of entrepreneurial, restaurant, and business development experience to his concepts.  Padró's breadth of expertise includes management, relationship building, recruiting, resource management, and negotiation. In 2010, Juan opened Highland Tap & Burger in Denver's LoHi neighborhood.   In 2014, Highland Tap & Burger was named as serving one of the top 15 burgers in America by Zagat and has won Denver's highly competitive Burger Battle and prestigious Top Taco competitions multiple times. In 2015, Bar Dough was named one of Zagat's"most anticipated restaurant openings" in America and subsequently was named one of 5280 magazine's top 25 restaurants in Denver. Juan has strong ties in the local business and non-profit communities, including Water Is Life and various organizations in support of Puerto Rico. Juan has a BA in history from the University of Massachusetts and a passion for creating jobs, investing in people, developing his staff, and building businesses that truly impact communities.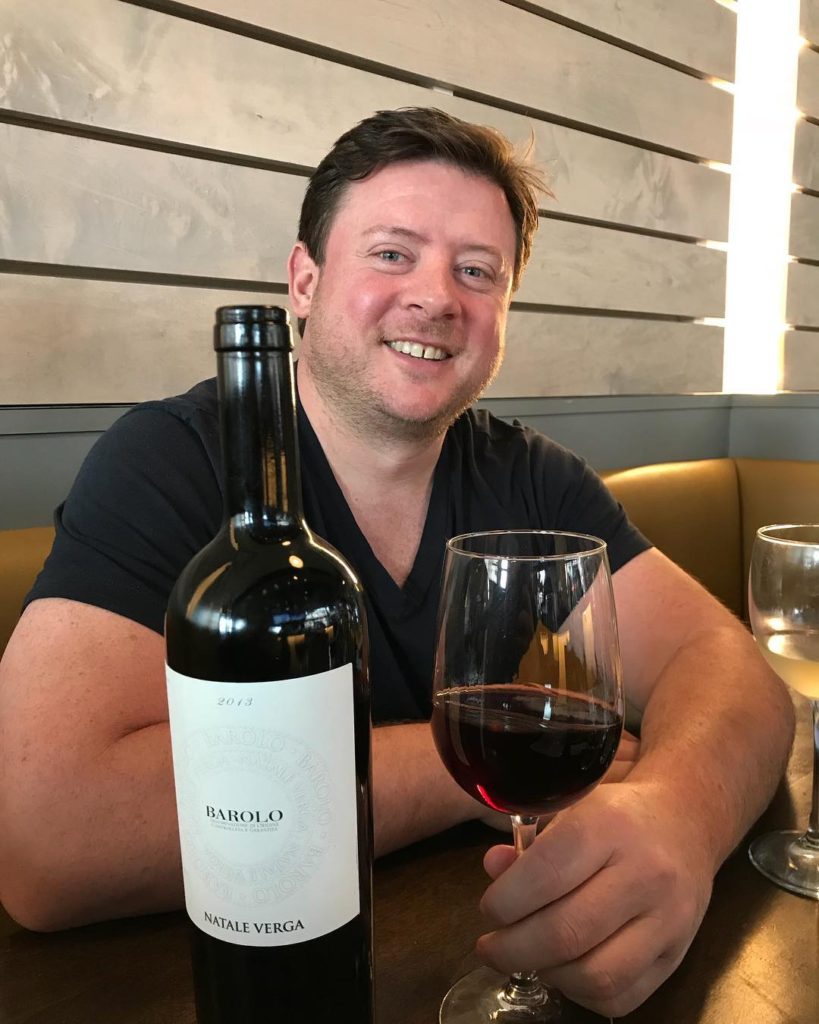 Luciana Pavan started her career working in radio and video production in Brazil. She then moved to Miami to complete her MBA and worked as an Analyst at Goldman Sachs Investment Bank followed by working at Nickelodeon as a Marketing Manager for Latin America. She also lived in London working for Viacom as a Senior Digital Media Business Manager for Emerging Markets and worked with the Viacom Foundation on their campaign for Trafficked women.
After London Luciana worked as VP of Digital Media for A&E Networks, heading the digital department for the History, A&E, and Lifetime channels. After A&E she worked with digital technology start-ups and HBO Latin America.
Luciana is passionate about volunteering and has worked with many different non-profits including First and Alton after the 2010 Haiti earthquake and was the logistics director for Third Wave Volunteers after the 2019 hurricane Dorian disaster in the Bahamas.
She is currently the COO of Third Wave Volunteers.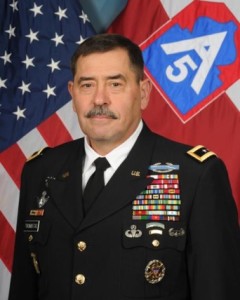 Major-General (Ret.) Simeon Trombitas
US Army South Commander
Major General (Ret.) Simeon G. Trombitas spent over 37 years of active duty in the U.S. Army.  Major General Simeon G. Trombitas graduated from the United States Military Academy in 1978 with a Bachelor of Science degree.  He was commissioned as a U.S. Army Second Lieutenant in the Infantry Branch.  His military education includes the Infantry Officer Basic Course, the Armor Officer Advanced Course, the Special Forces Officer Qualification Course, the Army Command and General Staff College, and the Armed Forces Staff College.  He earned a Masters's Degree in National Security Strategy from the Army War College.
Major General Trombitas began his active duty in the 41st Infantry Regiment, 2nd Armored Division as an Infantry Platoon Leader, Scout Platoon Leader, and Infantry Company Commander at Fort Hood, Texas. He was assigned to the Joint Readiness Training Center as a Senior Infantry Company Observer Controller.  He served three tours in the 7th Special Forces Group (Airborne) as an Operational Detachment "A" Commander, Special Forces Company Commander, Battalion Operations (S3) Officer, Group Executive Officer, and Special Forces Battalion Commander.  Assigned to USMILGP, El Salvador, he served as Senior Advisor to the 4th El Salvadoran Infantry Brigade.  
He served as the Assistant Deputy Director for Operations of United States Army Special Operations Command and Commander, U.S. Army Garrison, 7th Infantry Division, and Fort Carson, Colorado. His Joint Duty Assignments include Deputy Director of Operations, Special Operations Command South in Panama; Commander, U.S. Military Group in Bogota, Colombia, and Chief Regional Special Operations, Special Operations Division (J3), the Joint Staff, in Washington, D.C.
Major General Trombitas has served as a general officer in various duty assignments beginning as the Commanding General, Special Operations Command, Korea.  Following Korea, he assumed command of the Iraqi National Counter-Terrorism Force Transition Team, during Operation Iraqi Freedom.  Major General Trombitas commanded U.S. Army South from 2009 to 2012 including deployment to Haiti for Operation Unified Response
He also served as the Senior Defense Official/ Defense Attache at the U.S. Embassy in Mexico City, Mexico. Major General Trombitas culminated his career as the Deputy Commanding General of United States Army North.
Major General (Ret.) Trombitas currently resides in San Antonio, Texas, and works as a security consultant. He is married and has two sons.
John Dominguez
Master Sergeant (Ret.)
Master Sergeant (Retired) John Dominguez retired from the U.S. Army in 2016 with over 20 years of service as a Special Operations Medic. He has held positions as a team medic to the chief of operations and culminating as the Senior Enlisted Medical Advisor of Special Operations Command South (SOCSOUTH). 
While serving as the Senior Enlisted Medical Advisor (SEMA) of Special Operations Command South, he was responsible for advising the Command Surgeon and the Commander on medical planning, employment, policy, and interagency collaborations of special operations medicine in Latin America and the Caribbean.
MSG(R) John Dominguez was the Medical Force Modernization NCO for the 95th Civil Affairs Brigade, Fort Bragg North Carolina, and served as the Liaison Officer to the Special Warfare Medical Group, Fort Bragg, North Carolina.
MSG(R) Dominguez has deployed 14 times as part of several Joint Special Operation Task Forces in support of the Global War on Terrorism and Humanitarian missions. His deployments include two tours to Afghanistan, missions to Haiti, Bangladesh, Philippines, Ethiopia, and Iraq. Other operational deployments include Surname, Honduras, and Belize. In 1999, he was part of a team that gave aid and support during Hurricane Floyd in North Carolina.
He currently is the Director of DoD Programs for North American Rescue and is the Vice President of the Special Operations Medical Association (SOMA).
His professional certifications include: Tactical Paramedic Certification (TP-C), Flight Paramedic Certification (FP-C), Georgia State Paramedic, Advanced Tactical Practitioner License (ATP), National Registry EMT, Pre- Hospital Trauma Life Support, Pediatric Trauma Life Support, Pediatric Education for Prehospital Professionals, Advanced Cardiac Life Support, and Cardio Pulmonary Resuscitation Certification.
His military training includes the Capabilities Developers Course, Joint Operational Planning Course, Medical Effects of Ionizing Radiation Course Medical Management of Chemical and Biological Casualties Course, Joint Trauma Training Course, Advanced Burn Life Support ISR, Special Operations Combat Medic Course, Survival Escape Resistance Evasion (SERE-C), Special Operations Civil Affairs Medic Course, and Special Operations Medical Skills Sustainment Course. He has also attended hospital rotations at the University of Virginia Common Wealth, Ben Taub, and Vanderbilt University.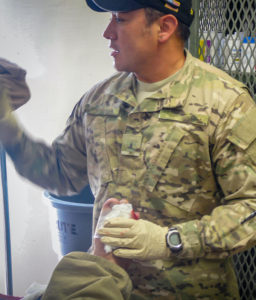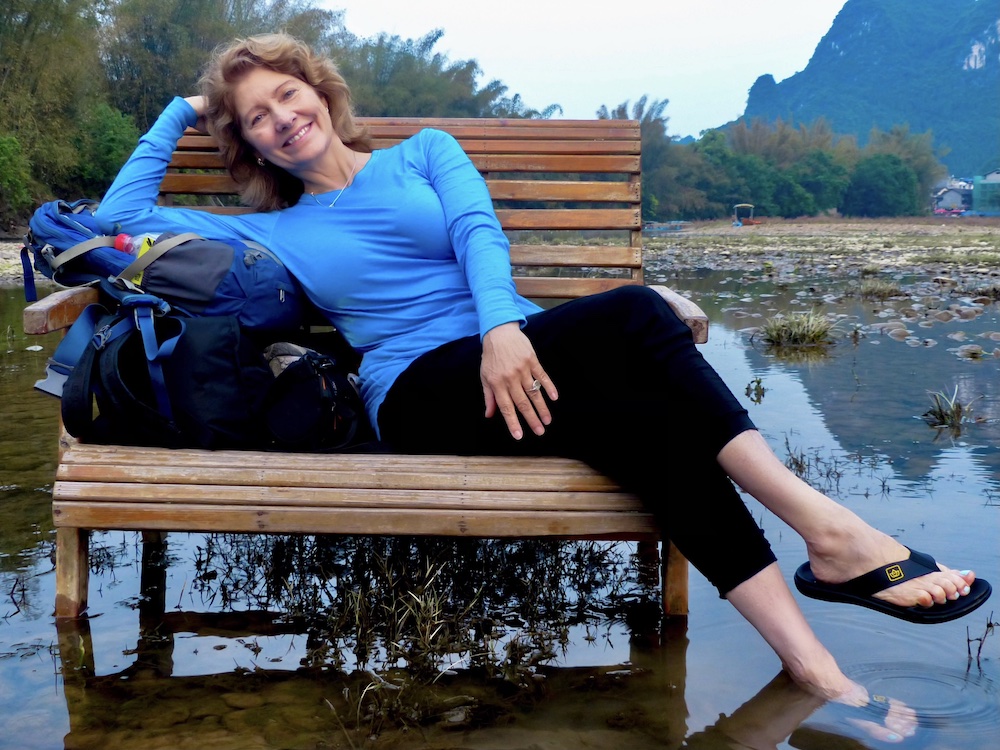 Patrícia Woodson is a noteworthy leader in community building whether within an industry or municipality.  Her pioneering contribution in business was creation of the first global marketplace for buyers and sellers of stock photography.  Locally Patrícia has served two terms as a city commissioner.  She continues to organize for infrastructure to serve all ages, resulting in parks, community centers and community based programs. 
Patrícia is a board member of Outward Bound's largest US school, Chair of Rotary International's Youth Peace in Action for S. Flórida and is a lifelong international adventurer and volunteer.  She speaks French, Portuguese and Spanish.
Marya Meyer is the Interim Executive Director of The Women's Fund Miami-Dade, an organization whose vision is a world where power and possibility are not limited by gender.  She is a member of the Miami-Dade Domestic Violence Coalition and the South Florida Human Trafficking Task Force.  She has been One Billion Rising's Global Coordinator for Miami since 2012.  This grassroots movement brings together ordinary citizens and stakeholders to create the awareness and solidarity necessary to dramatically reduce the staggering statistics of gender violence, both locally and across the globe, in our lifetimes.  United Nations statistics reveal that 1 out of 3 women and girls will be raped or beaten in her lifetime, which is over One Billion people suffering from gender violence.  
Focusing locally on the greatest challenges facing the South Florida community, Marya and key partners coordinated powerful grassroots RISINGS which subsequently transformed into a partnership with The Women's Fund Miami-Dade to lead monthly meetings where public and private entities, government civil servants, activists, volunteers and all those concerned with creating Freedom from Violence could join forces and resources, including on the key issue of Human Trafficking. Principal activities include collaborative outreach to schools and the community to empower individuals with the information they need about WHAT YOU SHOULD KNOW/WHAT YOU CAN DO when gender violence crosses one's path. 
Marya is a bilingual English/Spanish Music and Artist Marketing Executive with over 25 years of international experience in the realms of entertainment and contemporary culture, Media and Artist Relations, Talent Booking and Artist Management.
Keoni DeFranco is a Co-Founder of Karuna Ventures and an Entrepreneur-in-Residence with Mālama Studio. Karuna Ventures develops novel medical hemp products utilizing nanotechnology. Mālama Studio is a Hawai'i based Venture Studio that focuses on developing green, clean and renewable energy solutions. Keoni was Founder & CEO of Lua from Jan 2010-Oct 2018. Lua offered a HIPPA-compliant virtual-first patient engagement platform providing telehealth video conferencing, secure messaging, document sharing and voice calling. Lua was acquired in Oct 2018 by Life Biosciences, the first and largest biotech company addressing the eight pathways of age-related decline.
Keoni is a Delegate to the United Nations as a member of the NGO IAAI, which focus on environmental policy and technology. He is a member of the UN Permanent Forum on Indigenous Issues. He is a passionate and outspoken advocate for land, water and human rights for Native Hawaiians. He serves as a Senior Executive Advisor to the Nation of Hawai'i, an organization focused on Hawaiian rights. He was named a "Featured Leader" by the Global Peace Foundation in Nov 2016 for his work in Hawai'i. He is a mentor with Techstars and ScaleHealth LA.
Robert Havens is a Catholic priest working in Mexico. An economist by training, he also has extensive studies in philosophy. He is a founding member of CANELA Charities, dedicated to promoting values-based education in Latin America and Africa. He is a regular contributor to various magazines and the author of several books.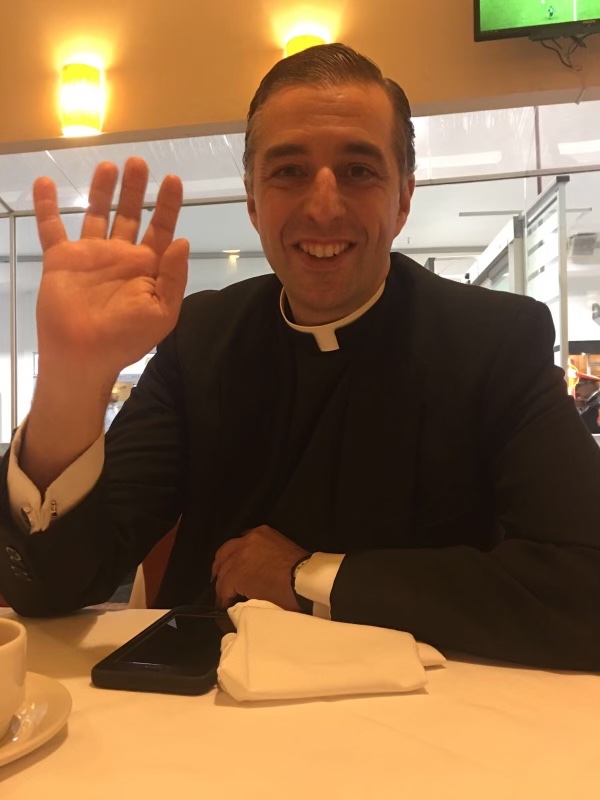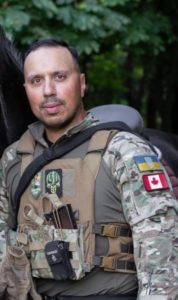 Chad McFarland
Team Lead – Third Wave Volunteers
Chad McFarland began his humanitarian work starting in April 2022 when he left his home in Canada and began work bringing medical supplies into Ukraine as a founding member of the Canada EH Team – Emergent Help for Ukraine. From there he began networking and helping direct aid and rescue of civilians across the Ukrainian conflict zone. It was through that work that he met Dr. Alison Thompson and began working with Third Wave Volunteers.
Chad continues working primarily in Ukraine going into the region bringing humanitarian aid and support wherever the need arises. When Chad is not working in Ukraine, he has a quiet ranch in rural Canada where he does fundraising and collects supplies for his next mission into Ukraine.